Scaling world leading battery materials. Will you join us on the way?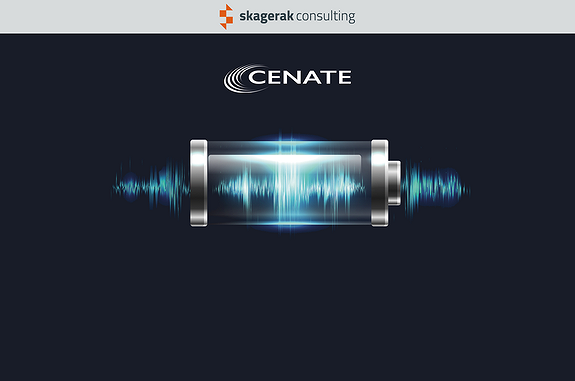 Stillingstittel
Business Development Manager
Bransje
Kraft og energi, Industri og produksjon, Kjemisk industri
Stillingsfunksjon
Forretningsutvikling og strategi, Salgsledelse, Forhandling
Cenate is in the preparatory phase of establishing its first commercial scale factory that will produce new and proprietary EV battery materials that are better than all materials used by this market today.
We are therefore now searching for:
Business Development Manager
The position is newly established and will become part of the senior management team and will report to the CEO.
Some prioritized responsibilities and working tasks will be:
Develop and manage the business model for the company

Prepare the business plan basis for the construction of mass production faciliti(es)

Evaluate and negotiate alternative locations for mass production including local government negotiations

Sourcing and responsibility for strategic purchases

Strategic sales – assist in long-term cooperation and negotiations with key customers
We desire a candidate with documented experience within several of the following topics:
Minimum 10 (5) years of experience preferably from the process or chemical industry

Master of Engineering, Industrial management, MBA or similar

International experience

Experience with business development in industry / Manufacturing

Business modelling

Strategic sales and sourcing

Attractive with experience from; site selection, management, commercialization of new technology
Cenate AS can offer its employees:
To be part of a world class team for development and production of the heart of the battery

We have high ambitions for our work and collaborate with the world's leading professional communities

A committed, fun and motivated working environment, focused on accelerating the zero-emission society

Competitive conditions with good insurance and pension schemes.
For more information about the position, contact Skagerak Consulting at Finn M. Lauvli - phone: +47 990 32 220 or Per Bjerk - phone: +47 481 55 446
Skagerak Consulting AS is a unique, interdisciplinary consulting environment. We work to develop people and organizations to create lasting improvements and values
in public and private companies. Our work is based on a combination of documented methodology, practical experience and a good portion of common sense.
Read more about Skagerak Consulting AS here: www.skc.no
To avoid attempted fraud, we want to emphasize that we never ask for BankID information in the application process.
Kontakter
Kontaktperson:

Finn Lauvli

Stillingstittel:

Seniorrådgiver

Telefon:

+47 990 32 220
Kontaktperson:

Per Bjerk

Stillingstittel:

Seniorrådgiver

Telefon:

+47 481 55 446
Sted
Adresse: Gaustadalléen 21