Do you want a corporate key role at Archer's global head office?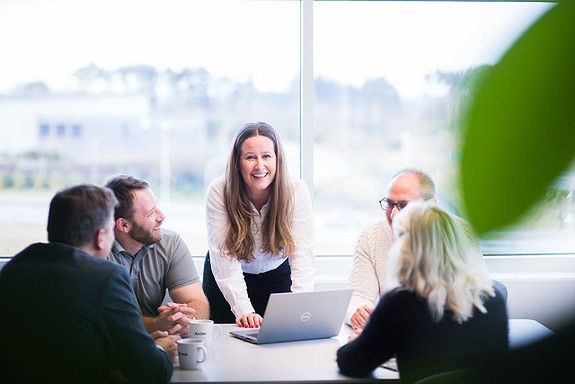 Stillingstittel
Group Accounting and Sustainability Manager
Stillingsfunksjon
Ledelse, Økonomi og regnskap
Are you interested in a key role where you will be responsible for the group's external reporting as well as setting the standard for financial sustainability reporting in Archer? We are looking for an accomplished professional to join the competent finance organization at Archer's global head office at Stangeland. The role is new and reports to Corporate Finance Director.
We believe that you have around 10 years' experience from auditing or controlling roles, strong accounting and tax competence in addition to knowledge and interest for financial sustainability reporting.
Key responsibilities:
Plan, manage and execute statutory reporting, including annual and quarterly report, tax calculations and tax papers for the group

Development of accurate and qualitative group accounting reports for Board of Directors

Overall subject manager for financial sustainability reporting in the group

Act as internal knowledge expert for accounting matters in the group

Transfer pricing financial responsibility and support

Main contact person for corporate auditors

Coordinate and execute internal audits
Education and experience:
You probably hold a Master's degree in finance, accounting, or auditing, MRR is an advantage

Around 10 years' experience from auditing and controlling roles

You have sound experience with consolidation reporting and tax matters

Excellent Excel skills, and overall good system skills

Detailed knowledge of accounting (US GAAP, IFRS) and tax rules, and an understanding of PE issues and tax regimes

Knowledge of or interest in financial sustainability reporting (such as CSRD/ESRS standard). Development in this area will be provided.
Your excellent communication and interpersonal skills make you a valuable member of the finance organization. An eye for details, good sense of order and high degree of accuracy enables you to conduct your tasks with high quality. Additionally, curiosity, flexibility and sound problem-solving skills are key qualities to thrive in the role and in Archer.
Curious or interested? Please contact Visindi by Siv Tone Hilde-Larsen, 916 56 109, or Lars Nesse, 900 17 812. All enquiries are treated in confidence, also towards our client in initial phase, if requested.
Kontakter
Kontaktperson:

Siv Tone Hilde-Larsen

Stillingstittel:

Partner/Daglig leder

Telefon:

+47 916 56 109
Kontaktperson:

Lars Nesse

Stillingstittel:

Rådgiver Analyse og research

Telefon:

+47 900 17 812
Sted
Adresse: Sandnesveien 358
Nettverk