Are you experienced in finance, and understand the financial complexity of a global business?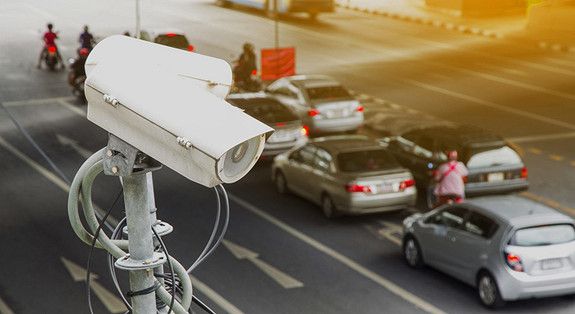 Stillingstittel
Financial Director Group
Bransje
Økonomi og regnskap, Elektronikk, IT
Stillingsfunksjon
Ledelse, Økonomi og regnskap/Controller, Økonomi og regnskap
Q-Free ASA is a global innovator in Intelligent Transportation Systems (ITS), which improve traffic flows, road safety, and air quality. By offering world-leading Tolling and Traffic Management solutions, Q-Free helps customers and partners on every continent to digitize their transportation infrastructure and overcome modern mobility challenges for the greater good of society.
Q-Free operates in 14 countries worldwide, and through the vision "Changing the movements of life", the company contributes to a more sustainable and safe transportation system globally.
Q-Free is a public company, stock trading on Oslo Stock Exchange.
The Group Financial function is located in Trondheim, providing support for management in all of the company's 14 subsidiaries regarding controlling and financial issues. As part of Q-Free's continuous effort to improve in the financial area, Q-Free is now looking for a Finance Director Group.
As Finance Director Group, you will be reporting to Group CFO while also managing the Norwegian Group finance team, which currently consists of six highly qualified colleagues within accounting, treasury management, controlling and payroll. You will have a vital role in the Group's financial function, ensuring compliance with financial reporting related to stock-market and other statutory requirements. Since Q-Free is a global company, you will be responsible for complex financial processes related to cash management, taxes and transfer pricing.
What will your key responsibilities be?
As Finance Director Group, you will face a broad range of tasks and responsibilities, which summarizes as follows:
Ensure compliance with financial reporting both related to stock-market and other statutory requirements

Manage all other central group financial processes, including reporting, tax (including transfer pricing) and cash management

Manage the financial governance process in Q-Free

Management of the five colleagues in the Norwegian Group finance team

Supporting and guiding management in our subsidiaries in areas such as controlling and financial issues

Ownership and overall responsibility for the Group ERP system Dynamic365 and PowerBI, which is currently being implemented globally
Who are we looking for?
We believe that to excel in the position as Finance Director Group, you should recognize most, if not all, of these in yourself:
You have an excellent understanding of, and experience with, consolidated accounts and accounting within an international company

You have experience in a similar role, preferably in a tech-oriented company

You are familiar with reporting under IFRS

You have a solid understanding of the entire supply chain in a tech company operating in an international market

Preferably you have a relevant Master's degree (economics, accounting, business management, finance). However, extensive and relevant experience can compensate for the lack of Master-level education
On a personal level, we believe that you will succeed best if you have strong business acumen combined with the ability to understand the context of Q-Free's customers and products. You should be able to navigate within and utilize the company's organizational and financial complexity. You must be able to use your cooperation and communication skills to create synergies from the broad range of expertise and trades within the Q-Free Group. We require your communication skills to be excellent, written and oral, in Norwegian and English - you should be comfortable using English as your primary working language.
What can Q-Free offer you?
Apart from a key role where you will make an impact in an international company with a purposeful goal and high ambitions for the future, you will also experience working in a friendly and inclusive working environment where cooperation, respect and trust dominate. Q-Free offers competitive compensation, including great pension and insurance benefits. You can join other colleagues for golf tournaments, subsidized training at 3T, and various other activities. Q-Free has a flexible home office policy, and parking is provided for cars and bikes.
In this role, you will meet challenging responsibilities and work closely with management across countries while at the same time cooperating with the Group CFO and other key stakeholders within and outside of the Group.
Questions about the role or Q-Free? Then do not hesitate to contact our consultants Trude Støren and Lars-Erik Aas.
We will consider applications and invite relevant applicants to interviews consecutively, so we encourage you to register your interest in this position as soon as you can.
Kontakter
Kontaktperson:

Lars-Erik Alstad Aas

Stillingstittel:

Consultant

Telefon:

+47 906 12 910
Kontaktperson:

Trude Støren

Stillingstittel:

Senior Consultant

Telefon:

+47 928 92 461
Sted
Adresse: Strindfjordveien 1
Nettverk