Are you passionate about the green energy transition, join us!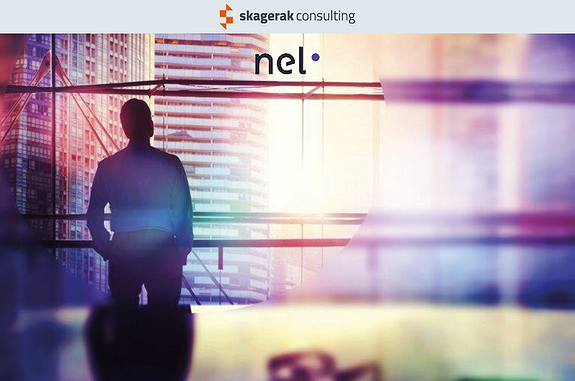 Stillingstittel
Digital Solutions Manager
Arbeidsgiver
NEL Hydrogen Electrolyser AS
Bransje
IT, Industri og produksjon, Kjemisk industri
Stillingsfunksjon
Prosjektledelse, Ingeniør/Elektroingeniør, IT drift og vedlikehold/Drift/Operations
The world needs clean energy solutions. Our purpose at Nel is to speed up that transition. This is what drives us – as humans and professionals. Does it drive you as well? If so, we want to hear from you.
We are now looking for a motivated Digital Solutions Manager for an exciting and versatile position in an international technology company. The position reports to Products and Engineering Director, NEL Hydrogen Electrolyser.
Digital Solutions Manager
Our new Digital Solutions Manager will develop and implement solutions to remotely collect and store electrolyser operations data, actively search for opportunities to develop business models around the data collected, e.g: Diagnose individual or groups of electrolysers to enable preventive maintenance and optimize the operational pattern of electrolyse plants to minimize electricity cost for a given hydrogen output. You will contribute to software development activities and build up team to develop and maintain the digital solutions. Being a lead, mentor and motivate personnel in the team and be responsible for management and administration of data collection, data analysis and cyber security projects.
Personal growth and development is as important to us as it is to you. We are a company with a proud history and with a focus on future environmentally friendly solutions, where delivering quality is paramount. With us, you will have skilled colleagues and professional environments who are committed, and who live by our values
on a daily basis. We have flexible working hours, and arrange for a home office. Competitive salary, insurance and pension schemes are a matter of course.
Desired qualifications and characteristics:
B.Sc./MSc in electrical engineering / IT (relevant experience can compensate for lack of formal education)

Good and relevant leadership experience from IT projects

Good communication skills in relation to communication internal and external with clients, in English and Norwegian
Personal characteristics:
Experienced leadership skills. Be able to define an effective project execution process and get commitment from the team and ensure sustainability. Motivate people and build trust

Good personal skills in communication and collaboration between multicultural teams in a global arena

Comfortable within a wide variety of functional, commercial and technical discussions
Place of work: Notodden or Oslo
Received applications will be processed continuously. For more information about the position contact Skagerak Consulting att: Finn M. Lauvli: 990 32 220 or Cathrine Svendsen: 926 06 610
Skagerak Consulting AS is a unique, interdisciplinary consulting environment. We work to develop people and organizations to create lasting improvements and values
in public and private companies. Our work is based on a combination of documented methodology, practical experience and a good portion of common sense.
Read more about Skagerak Consulting AS here: www.skc.no
To avoid attempted fraud, we want to emphasize that we never ask for BankID information in the application process.
Kontakter
Kontaktperson:

Finn Lauvli

Stillingstittel:

Seniorrådgiver

Telefon:

+47 990 32 220
Kontaktperson:

Cathrine Svendsen

Stillingstittel:

Seniorrådgiver

Telefon:

+47 926 06 610
Sted
Adresse: Heddalsvegen 11