Do you want to contribute to our business development?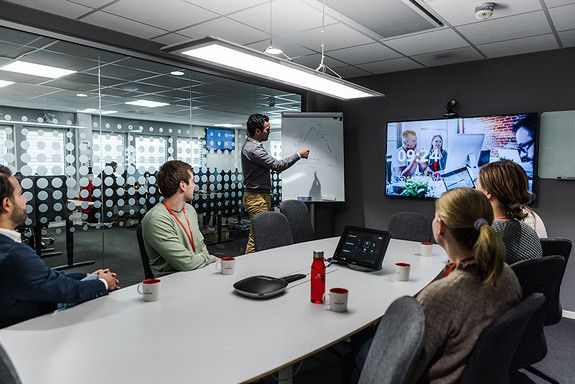 Stillingstittel
Head of Financial Planning & Analysis
Bransje
Bank, finans og forsikring
Stillingsfunksjon
Økonomi og regnskap/Controller, Forretningsutvikling og strategi, Økonomi og regnskap/Økonomistyring og budsjettering
We are proud to protect.
Millions of people worldwide rely on us to protect what matters most. We are a team of more than 22,000 people worldwide today - and growing quickly in 17 COUNTRIES where we are market leader in Europe and in Latin America.
A career with Verisure offers far more than just a job. We offer internal mobility, training and development, international opportunities, and tools to support you develop new skills.
We are looking for Head of Financial Planning & Analysis that will have a central position in the Finance team. Do you want the opportunity to engage in tasks and projects that will contribute to the development of our company?
Why should you continue your career with us?
• It is an exciting and important role in a sales-driven international company
• You get freedom under your own responsibility
• You will be part of an inclusive working environment where we work across departments and other Verisure countries
• We have an active company sports team, and access to a gym (equipment supplied by Technogym) in the office
• Good insurance and pension scheme
• Access to a range of employee benefits
• Monthly social events
As a Head of Financial Planning & Analysis you will
Lead a team of Business Controllers and BI Expert

Report and follow-up of KPIs both internally and to the group (monthly, quarterly, annually and ad hoc), including analysis and understanding of the financial development

Prepare and coordinate budget and strategy plans, as well as forecast (forecast/revised budget)

Work closely with the top management in the company in terms of budget work and ongoing follow-up of results

Internal follow-up of financial results and future plans with directors of sales and operations departments

Prepare reports and analyzes for senior management

Ad hoc analyzes in the financial and operational area

Contribute to business development by, among other things, looking for improvement potential in various internal processes and participating in internal projects

Developing the controlling function across our company
In this role you will be a driving force in the work to work smarter and more efficiently through continuous improvement of analysis tools and digitization
To best suit this exciting role, you
Have accountability for the performance and results of a team within own function adapting departmental plans

Prioritize to address operational challenges and/or is recognized as an expert in own area within the organization solving complex problems

Are able to interpret internal or external issues and recommending best practices
Qualifications needed in this role:
Bachelor's or Master's degree in economics and administration (or equivalent)

4-5 years? experience as a Controller / Business Controller, Consultant, Project management

Management experience is a plus

Good communication skills in Norwegian and English - both verbally and in writing

Good knowledge of Excel and other analysis tools
You are used to be analytical and being structured is a natural part of you. With an eye for the commercial, you always think of solutions. Do you have a great work capacity combined with the desire to create results, and recognize yourself in this ad?
Apply today, and we will get back to you as soon as possible. For any question regarding this role or if you are wondering why Verisure is a great place to work, contact HR Business Partner Nastaran Mamuti, 944 33 443.
Kontakter
Kontaktperson:

Nastaran Mamuti

Stillingstittel:

HR Business Partner

Telefon:

+47 944 33 443