Attracted by the possibility to be responsible for Strategy, M&A and Treasury in Elopak?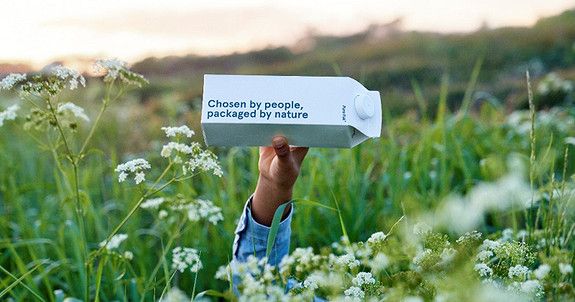 Stillingstittel
Head of Strategy Office
Bransje
Konsulent og rådgivning, Bank, finans og forsikring, Industri og produksjon
Stillingsfunksjon
Forretningsutvikling og strategi, Konsulent, Analyse
Attracted by the possibility to be responsible for Strategy Office, M&A and Treasury in a truly sustainable company operating globally, actively working to protect the environment by developing sustainable products?
Want to have a position where your strategic mindset, passion and drive will be highly valued?
Then we would like to hear from you.
Elopak is a Norwegian company, working globally with customers in more than 70 countries. The company was listed on the Oslo Stock Exchange in June 2021. Ferd, Elopak's founder and now previous owner, is currently the largest investor. With revenues for the Group of 1 billion euro and headquartered in Oslo, the company represents uniqueness in Norwegian context.
This is an independent, broad and varied role, for which you will have the main responsibility for our Strategy development processes, M&A and Treasury. You will need to fill it with your competence and strategic toolbox, making yourself available for relevant emerging projects and initiatives.
No one in our company "owns" our strategy alone, this position will however own the strategy framework, cooperating with both Group Leadership Team and a number of stakeholders in the business organization. The company seeks continuously M&A- possibilities, our new colleague will be in lead of this ongoing work, cooperating with our partner for scouting, reporting to our M&A- counsel. The role is combined with Treasury as our financial capabilities and mix is strongly connected to our M&A roadmap.
The aim of the position is to strengthen our strategic focus and support our sustainability driven growth strategy. This includes both organic and step growth initiatives.
In the process of change and development of the organization, we want to attract people that bring dynamic mindsets, curiosity, and excellence into the way we work.
The position is in Oslo HQ (in Skøyen) and reports to Elopak's Chief Financial Officer. Two employees reporting to the position (Treasury).
An outline of key responsibilities
As Head of Strategy Office you will have the following areas of responsibility:
Overall responsible for our Strategy framework

Key resource in various business development and strategic initiatives

Responsible for our M&A strategy and activities, including interface with external advisors

Overall responsible for Elopak's Treasury function and line responsible for Elopak Group Treasurer

Responsible for Elopak Group's capital structure and optimal financing arrangements, both external and internal

Responsible for Elopak's Group currency exposure management framework and follow up.

Business Partner and subject matter expert towards the wider global Elopak organization in the fields of all Treasury-related matters, including FX, financing, liquidity, cash management and payments/ collections
Skills and requirements
As our new Head of Strategy Office and Treasury you are well familiar with all three components in the position. Potentially with experience from consulting, strategy departments, business development, Corporate Finance or similar. Since you will have good support in the operational part of Treasury, experience from Strategy and M&A will be weighted more strongly, along with the more strategic aspects of corporate finance. With a strategic and dynamic mindset, you can both work on long-term opportunities as well as emerging projects.
Relevant candidates have educational level corresponding to master's degree within relevant subjects. We believe that our ideal candidate has at least 10+ years of relevant experience, preferably from larger, complex organizations in an international environment.
Excellent oral and written English language skills is a prerequisite to succeed in the role.
Relevant candidates should further be familiar with most of the following personal attributes:
Excellent communication skills: ability to communicate with all levels of the organization, combined with an ability to convey complex topics in a simple and confident manner

Analytical mindset, result-oriented and performance driven mindset

Positive collaborative attitude and good listening skills

Passionate about driving improvements and change

Ability to connect a high-level view with detailed operational planning and decisions

Ability to provide structure and clarity in a complex business environment

International perspective and interest in global business; respect and sensitivity towards cultural differences and the ability to understand individual businesses and local challenges

Sets high quality standards, and works in an efficient, systematic, methodical, and orderly way
Curious?
For questions or further information, please contact Frode Bjørnæs, tel. +47 958 24 529 or Cecilie Lorenzen, tel. +47 454 85 488 in Hartmark Executive Search.
Why choose Elopak and this opportunity?
ABILITY TO INFLUENCE. A key leadership position – responsible for Strategy Office, M&A and treasury in a company newly listed on the Oslo Stock Exchange, operating in more than 40 countries and that actively works to protect the environment by developing sustainable products
EMPOWERMENT AND FREEDOM TO CREATE YOUR JOB. Want to have a job where you are empowered to make decisions and regard your job as an entrepreneur? Elopak is a great place for those who want to change, move, and create.

GLOBAL ENVIRONMENT. Intrigued by being part of a truly global environment where you can collaborate with colleagues from all over the world?

BE SUCCESSFUL AND EXPLORE CAREER OPPORTUNITIES. If you have the competence, integrity, a global mindset, and the desire to make a difference, you have every opportunity to be successful in Elopak, including opportunities for international career development.
MAKE A DIFFERENCE. Excited by an organization where you can influence by your work and make a notable difference that will accelerate our learning and growth?

PROTECT THE ENVIRONMENT. Motivated by being part of a company that actively works to protect the environment by developing sustainable products?
Kontakter
Kontaktperson:

Frode Bjørnæs

Stillingstittel:

Managing Partner

Telefon:

+47 958 24 529
Kontaktperson:

Cecilie Lorenzen

Stillingstittel:

Advisor Research & Analysis

Telefon:

+47 454 85 488
Sted
Adresse: Karenslyst Allé 53