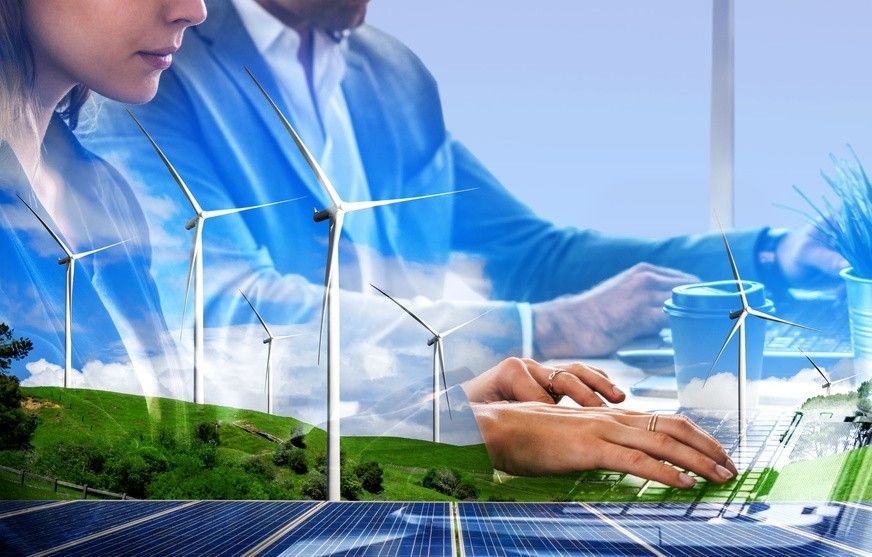 Do you want to be a part of the clean energy movement which is transforming the energy sector? Are you motivated by building strong client relationships, working with highly skilled and experienced colleagues in a fast-paced, growing company?
Stillingstittel
Salg / Markedsføring
Lokasjon
Fredrikstad / Sarpsborg
Bli kjent med The Assessment Company AS
We are looking for a talented and competitive Senior Account Manager that thrives in a modern sales environment. We are a fast-paced, growing company with unique, new technology, and we are now focusing on new markets in Europe. We are seeking a Senior Account Manager to ensure an enhanced and more efficient client point of contact. The work environment is characterized by highly skilled and experienced professionals with strong results and business focus, and we have an open and informal culture. Your colleagues have strong drive, they are dedicated and solution oriented. This is an exciting and rewarding position for candidates who are passionate about the environment and preserving it for future generations.   
Responsibilities and required characteristics:
Your primary responsibility will be to build and maintain good customer relations and selling innovative new software to clients in the energy sector and related industries. By establishing strong client relationships and communicating with major clients on a regular basis, you will achieve assigned strategic account objectives, close sales and securing medium and larger size deals

You have a structured approach to obtain insight into all aspects of the clients' business and are actively seeking new business opportunities. You are interested in technology, understand IT related issues and customers' digital challenges. You are motivated by suggesting solutions and innovative ideas which meet client needs.

Because you have excellent communication and interpersonal skills with an aptitude for building strong client relationships, you handle complaints and problems in a timely and effective manner and act as the liaison between key customers and internal teams.

You also have an interest and drive to monitor sales performance metrics, and prepare monthly, quarterly and annual reports and forecasts.             

Our top candidate is business-oriented with a strong drive to create profitability in collaboration with the rest of the team. You are highly skilled in verbal and written English, both day-to-day communication and presentations, and you enjoy professional discussions.

You are not afraid of putting in the extra effort when the situation requires you to, and you have a high level of resilience. You never lose focus on results!

Finally, you appreciate the fact that no day is equal, and you adapt quickly to different situations, people and cultures.

Formal qualifications:
5 to 15+ years of experience

Proven experience as an account manager or key account manager

Substantial sales experience in B2B environment

Knowledge of CRM software and MS Office (Hubspot, Excel)

Understanding of sales performance metrics

An ability to address customer requests promptly

Ability to understand and translate our solutions to solve the customers business challenges and ambitions

Relevant field and technical understanding of the industries

Experience within the Oli & GAS sector, additional experience in renewable energy sector is an advantage

Established networks in relevant industries

Is this you? You can show interest in the position by sending us your CV and application.
Do you want to know more? Our advisors in The Assessment Company Norway, Elin Midtskogen (400 75 243) or Lone Holm Blaasvær (924 45 136), would like to tell you more about our company and the candidate profile we are looking for.
Application deadline:  asap
Om arbeidsgiveren
Prediktor is a leading provider of industrial IT products, solutions and services. Since our start-up in 1995, we have provided value-added solutions to industrial clients around the world, and our installed base today numbers several thousand systems based on our product suite. When Prof. Steinar Sælid, together with two co-founders founded Prediktor in 1995, his vision was to utilize innovative technology, smart thinking and industry insight to help our clients win. This mindset still lies at the centre of our organisation. We are committed to always providing our clients with the right delivery and providing the best return on investment. We strive to work in close partnership with our clients and understanding our customers' challenges enables our success.We enable energy companies to accelerate the transition to a more sustainable world, help customers to work leaner, smarter and faster, and get the most from their assets, the most from sustainable resources and the most from their people. We help customers accelerate their digital transformation and provide the analytic tools, models and software to more easily get more out of energy data.
Sektor Privat
Sted Habornveien 48B, 1630 Gamle Fredrikstad
Bransje Kraft og energi,IT,Olje og gass
Stillingsfunksjon Salg, Salgsledelse, Salg / Løsningssalg
Nøkkelord
Renewable Energy Systems, Software Solution Sales, Renewable Energy Markets, Solution Sales, Technology