Dette er de 100 universitetene i verden som har best rykte
Norge er ikke nevnt en gang, men det er Sverige, Danmark, Finland.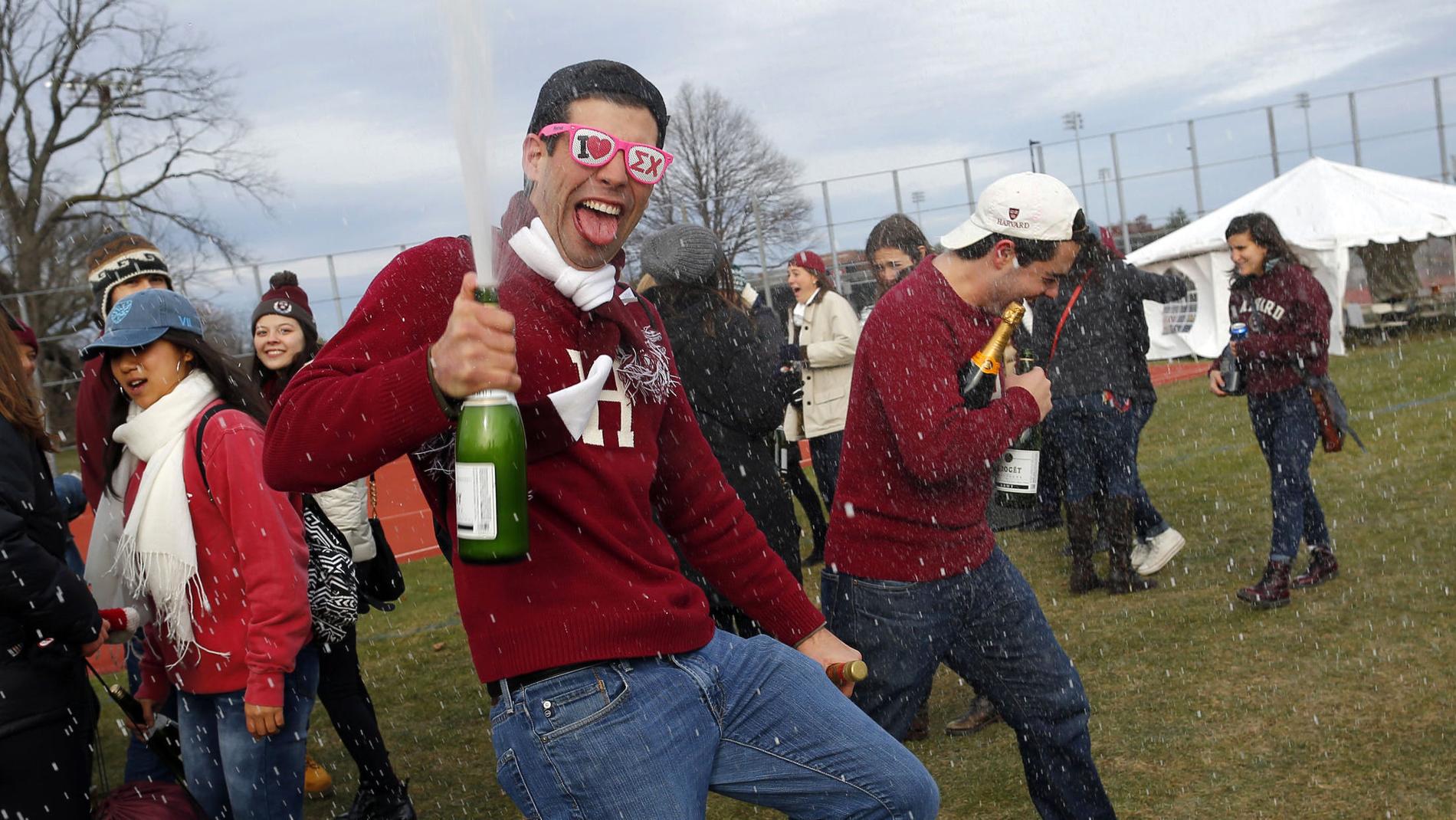 En spørreundersøkelse blant et 10.507 akademikere med gjennomsnittlig 15,3 år med høyere utdanning bak seg har resultert i en liste over de 100 universitetene i verden som har best rykte.
Det er Times Higher Education som nok en gang har offentliggjort denne listen.
Norge har ikke ett universitet på listen, dermed er situasjonen for universitetene i det lille landet i nord den samme som i fjor.

Les også
Gode karakterer på videregående gir høyere lønn
Danmark har ett universitet på listen, og Sverige har to.

Storbritannia har hele 12 universiteter på listen, to mer enn i fjor. De har både Cambridge og Oxford innen for topp tre på listen, noe som betyr at begge disse universitetene har krøpet opp to plasser på listen, forbi amerikanske MIT og Stanford.
På toppen ligger amerikanske Harvard University. Blant deres tidligere elever er flere tidligere amerikanske presidenter, nåværende president Barack Obama og hans kone Michelle Obama, Microsoft-grunnleger Bill Gates, tidligere Microsoft-topp Steve Ballmer, Facebook-gründer Mark Zuckerberg, og Facebook-topp Sheryl Sandberg.
Les også
NTNU kan bli landets største universitet
Topp 100 universiteter etter rykte 2015
De som ligger mellom 50. og 100. er delt inn i grupper på ti
1. Harvard University, USA
2. University of Cambridge, Storbritannia
3. University of Oxford, Storbritannia
4. Massachusetts Institute of Technology, USA
5. Stanford University, USA
6. University of California, Berkeley, USA
7. Princeton University, USA
8. Yale University, USA
9. California Institute of Technology, USA
10. Columbia University, USA
11. University of Chicago, USA
12. University of Tokyo, Japan
13. University of California, Los Angeles, USA
14. Imperial College London, Storbritannia
15. ETH Zürich – Swiss Federal Institute of Technology Zürich, Sveits
16. University of Toronto, Canada
17. University College London, Storbritannia
18. Johns Hopkins University, USA
19. University of Michigan, USA
=20. New York University, USA
=20. Cornell University, USA
22. London School of Economics and Political Science, Storbritannia
23. University of Pennsylvania, USA
24. National University of Singapore, Singapore
25. Lomonosov Moscow State University, Russland
26. Tsinghua University, Kina
27. Kyoto University, Japan
28. Carnegie Mellon University, USA
29. University of Edinburgh, Storbritannia
30. University of Illinois at Urbana-Champaign, USA
31. King's College London, Storbritannia
32. Peking University, Kina
33. University of Washington, USA
34. Duke University, USA
=35. Ludwig Maximilian University of Munich, Tyskland
=35. McGill University, Canada
37. University of British Columbia, Canada
=38. Heidelberg University, Tyskland
=38. University of California, San Francisco, USA
=38. University of Wisconsin-Madison, USA
=41. University of California, San Diego, USA
=41. University of Melbourne, Australia
=41. Humboldt University of Berlin, Tyskland
44. University of California, Davis, USA
45. Karolinska Institute, Sverige
46. University of Texas at Austin, USA
47. Northwestern University, USA
48. École Polytechnique Fédérale de Lausanne, Sveits
49. Georgia Institute of Technology, USA
50. University of Manchester, Storbritannia
Les også
Derfor vil ikke ledere ansette folk over 50
51–60
Katholieke Universiteit Leuven, Belgia
University of Sydney, Australia
Australian National University, Australia
Panthéon-Sorbonne University–Paris 1, Frankrike
Paris-Sorbonne University–Paris 4, Frankrike
Seoul National University, Sør-Korea
University of Hong Kong, Hongkong
Free University of Berlin, Tyskland
Delft University of Technology, Nederland
University of Amsterdam, Nederland
University of São Paulo, Brasil
Technical University of Munich, Tyskland
61–70
École Normale Supérieure, Frankrike
Pennsylvania State University, USA
University of California, Santa Barbara, USA
National Taiwan University, Taiwan
Wageningen University and Research Center, Nederland
University of Southern California, USA
Leiden University, Nederland
University of North Carolina, USA
71–80
Purdue University, USA
Utrecht University, Nederland
National Autonomous University of Mexico, Mexico
Rutgers, the State University of New Jersey, USA
Hong Kong University of Science and Technology, Hongkong
Brown University, USA
Boston University, USA
University of Pittsburgh, USA
Michigan State University, USA
University of Minnesota, USA
Les også
Svensk professor: Vi burde bare jobbe to timer hver dag
81–90
Saint Petersburg State University, Russland
Durham University, Storbritannia
Uppsala University, Sverige
University of Helsinki, Finland
University of Copenhagen, Danmark
University of Queensland, Australia
Ohio State University, USA
Washington University in St Louis, USA
University of Warwick, Storbritannia
Texas A & M University, USA
91–100
École Polytechnique, Frankrike
RWTH Aachen University, Tyskland
University of Maryland, College Park, USA
Mayo Medical School, USA
Nanyang Technological University, Singapore
London Business School, Storbritannia
University of Massachusetts, USA
Monash University, Australia
Pasteur Institute, Frankrike
University of Bristol, Storbritannia
Les også
NHH-studenter gir milliontap for studentsamskipnaden
Les også
NTNU fjerner kvinnepoeng i flere fag
Les også
Trond Mohn gir 40 millioner til NTNU